Locksmith Beaverton Residential Services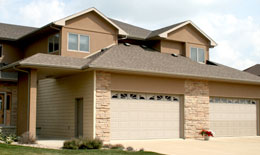 We offer high quality of Residential Locksmith services in the entire Beaverton, OR and nearby areas. Locksmith Beaverton has best team of technicians that are highly trained and professional to provide residential locksmith services anytime of the day all throughout the night. Our best residential locksmith specialists and are ready to tackle your locksmith needs anywhere in the Beaverton, OR and nearby area.
Contact us at (503) 468-4864
Regardless of the time you need us we guarantee residential care 24/7 that will be available to assist you anywhere in all of the Beaverton, OR area. Our professional locksmiths are always prepared to finish the work fast, expertly, and on site for you! We guarantee you our expert technicians apply the most advance technology for your residential locksmith need in a very affordable price.
Residential locksmith services like:
All services on master systems and high-security locks
Installation of new lock sets for any doorway accesses and other furniture
Installment of a home safe
Installation of peepholes
Re-keying and/or new keys made for existing locks and deadbolts
Repair and/or upgrades on all kinds of locks including mailbox and even decorative ones
Other home security systems
Call now at (503) 468-4864
Complete Locksmith Beaverton is adept at delivering careful, choice and high value locksmith services in the Beaverton, OR area twenty four hours a day. Our technicians understand how valuable it is to comprehend and meet the desires of our Beaverton customers in a fitting and efficient way. You should depend on Complete Locksmith Beaverton to help you find a swift, professional and economical resolution to every one of your residential, commercial and automotive locksmith troubles.
We are available now so call us at (503) 468-4864 to have a high quality residential service for your locksmith needs in Beaverton, OR. It is our company's main priority is to provide our valuable customer a peace of mind and let them feel secure in all our products and services.